Wart Success Story
Pt. RV who is an electrician and uses his hands to make a living presented to our clinic with large painful warts that he had for years.
He tried and failed multiple painful treatments including cryosurgery and laser. After Dr. Viders recommended a forgotten treatment not found on Google it only took a month to cure him.
Leg Wound Success Story
Pt. MS K,  fell down a flight of stairs several months before she came to our office.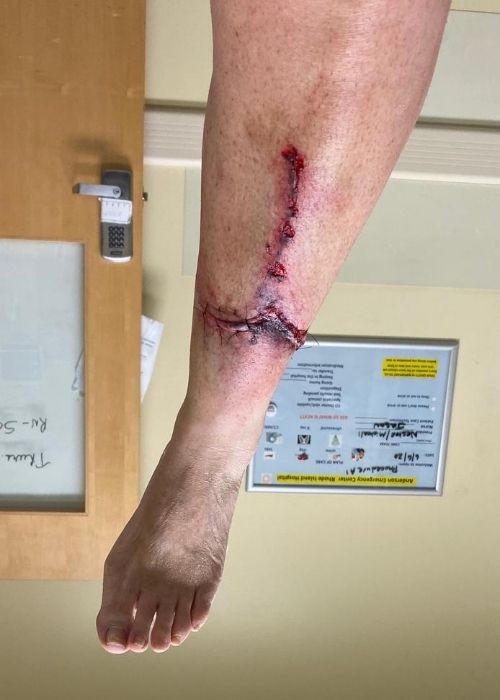 Her and her other Doctors at the wound clinic kept re-excising and trying  to stitch her skin back together. Needless to say this wasn't working. Dr. Viders then changed her "wound care" to a regimen he has developed over the last 20 years. After only 3 weeks she was out of pain and on her way to healing.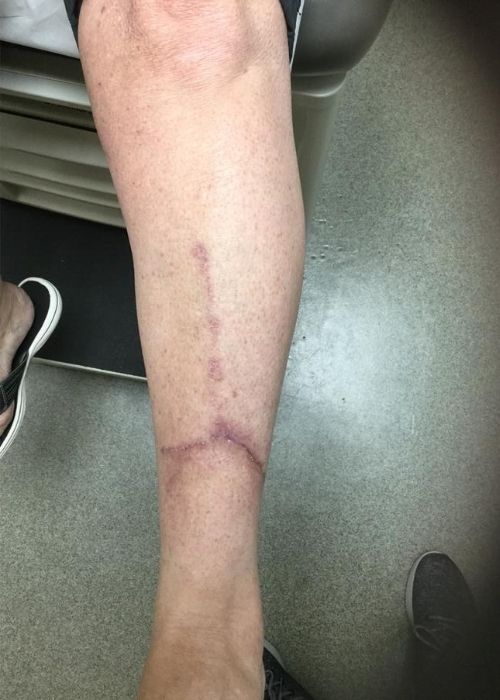 In 6 months we are planning to use our laser to remove all traces of this scar, please stay tuned for more pictures.
Giant Wart Success Story
Before Wart Treatment
At RI Dermatology, we have a variety of sophisticated treatments for warts. In this case, patient G.O is an 11 year old girl, with a 3 year history of warts. Although they started small at first, they soon grew quickly. Treating these warts at her pediatrician's office along with another Dermatology's office was both painful and unsuccessful. On top of the various unsuccessful treatments, a lot of money was spent on the over the counter medications to go along with it. Not only were both her and her parents extremely frustrated and upset at the appearance, but she did not want to go to school because of it.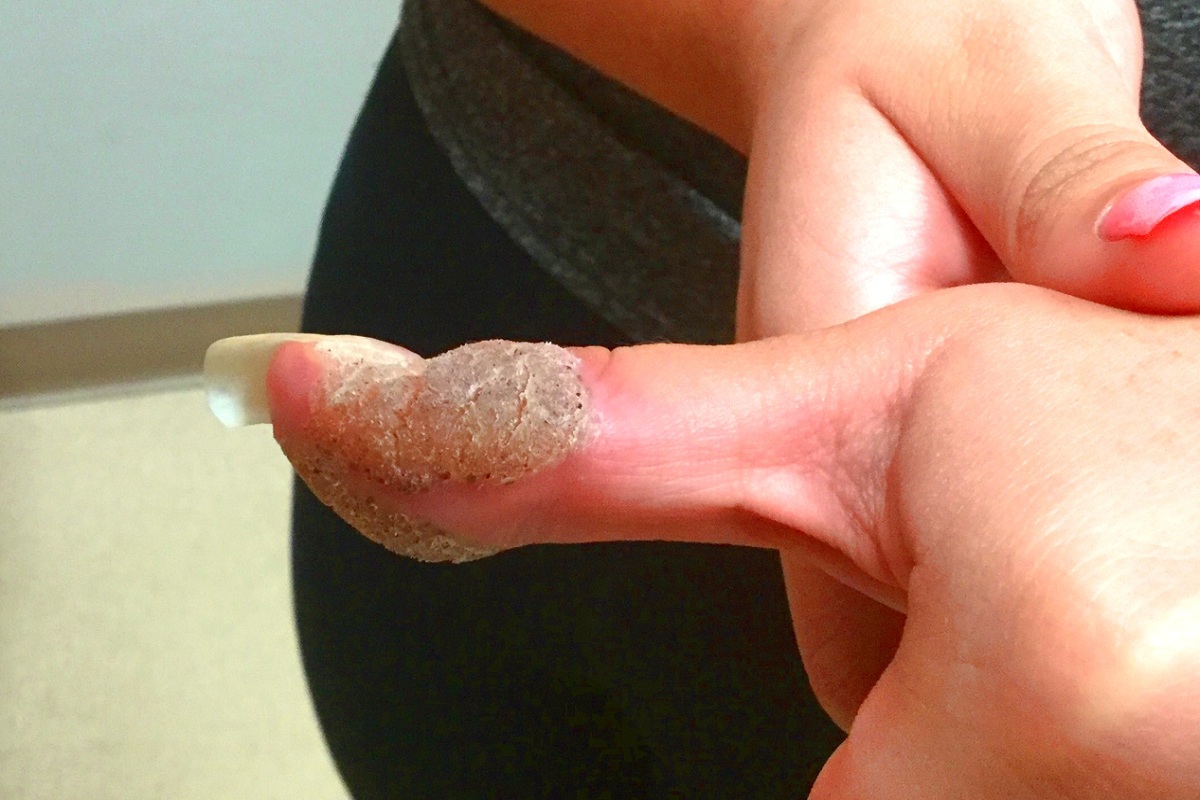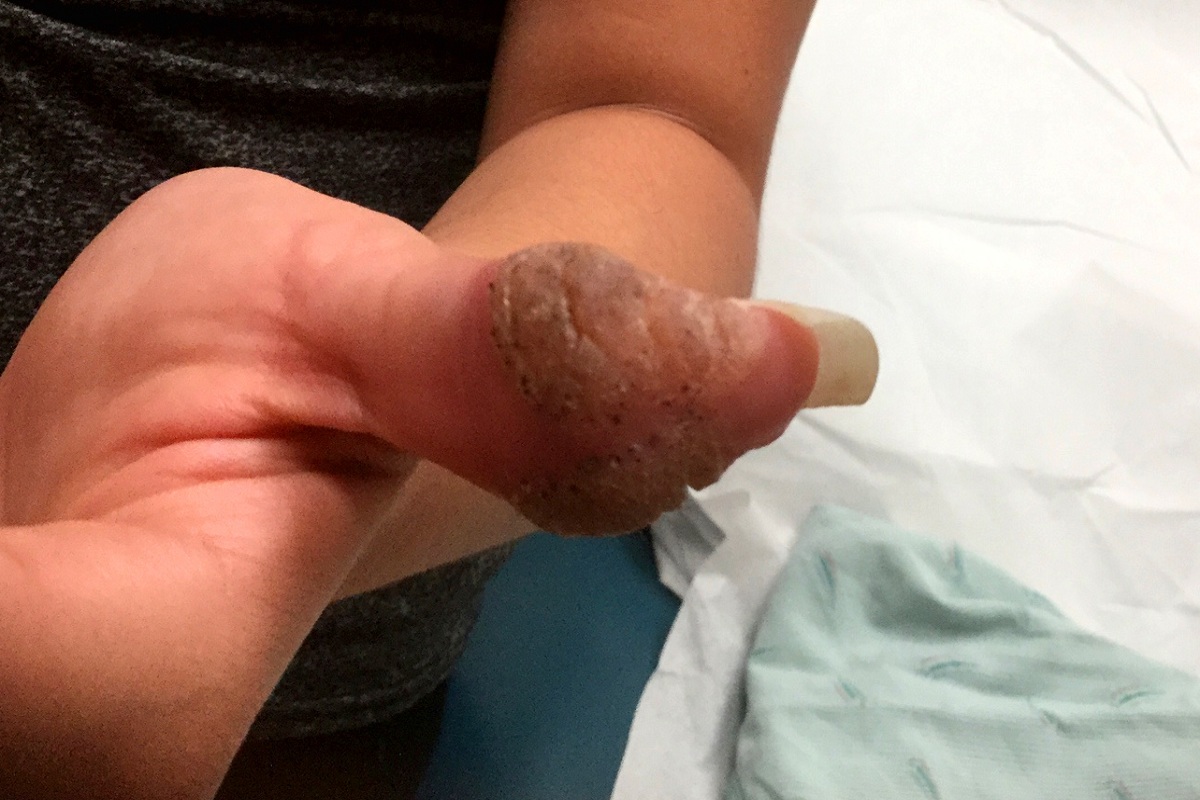 Wart Treatment
Fortunately, we applied painless FDA approved medication to treat her warts. This wart treatment involved a medication called Squaric acid that stimulate her own immune system.  After only a few treatments, her warts were gone and her smile came back.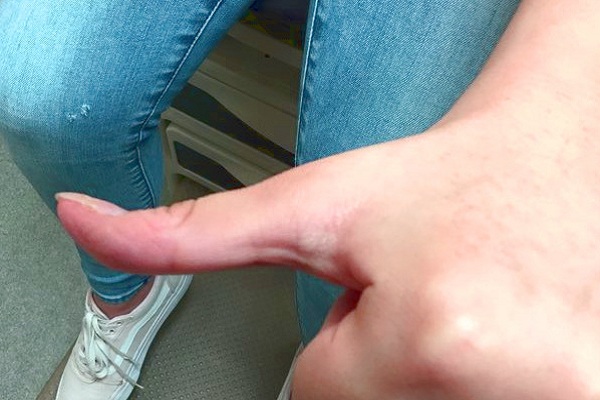 Here at RI Dermatology, we have multiple wart treatments including laser, surgery, and painless medications. Laser surgery effectively treats warts by heating up the wart until the tissue dies. As a result, the wart eventually falls off. Similarly, electrosurgery treats a wart by sending an electrical current through it to kill the tissue. On the other hand, medications such as salicylic acid preparations dissolves the protein, keratin, that makes up the wart along with the thick layer of skin that covers it. Our clinic can also treat warts with cryotherapy, which freezes them using liquid nitrogen or nitrous oxide.