The mission of the Rhode Island Dermatology staff is to provide excellent dermatological care for both the adult and pediatric patient. Our amazing personnel make that possible every day.
Daniel E. Viders, M.D., FAAD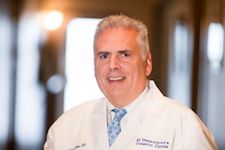 Daniel E. Viders, M.D., FAAD
Dermatologist
Degrees: M.D. of Medicine
Dr. Viders is the Medical Director of RI Dermatology and is a board-certified, award-winning, Dermatologist. He did his undergraduate studies at Claremont McKenna College in California. His medical school training was at the University of Colorado Health Sciences in Denver, CO. His internship was at Presbyterian, St. Luke's Hospital and his residency in Dermatology was at Washington University in St. Louis, MO. Dr. Viders has been practicing dermatology in Massachusetts, Connecticut and Rhode Island since 1992.